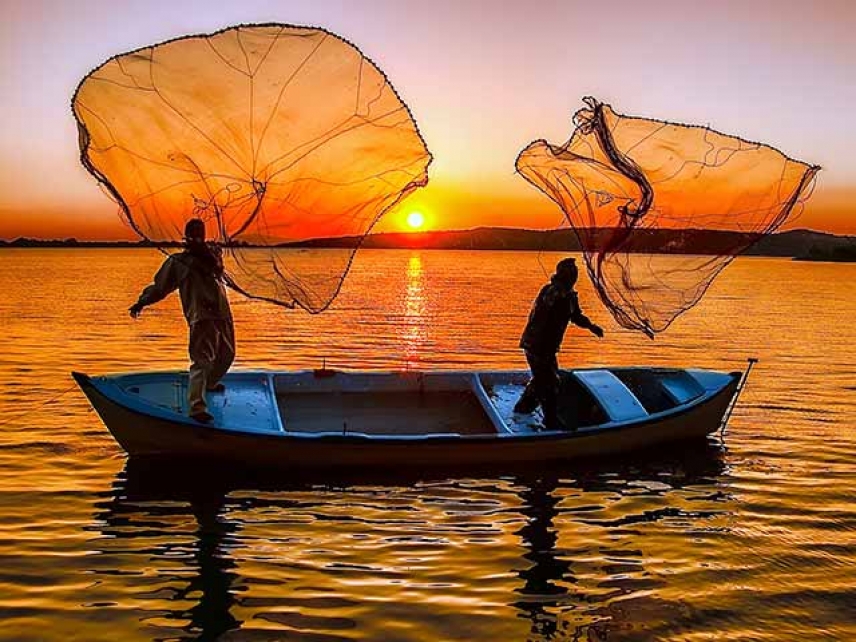 Course Description
Catch of the Day School of Fishing offers applied and practical evangelism training. Through classroom lectures, demonstrations, role-play, and on-the-job training. Students learn firsthand how to effectively catch people, share their personal testimony and present the gospel.
Through fishing analogies, strategies and tactics, student are shown how to cast their gospel lines, wait for a bite, set their hooks, feel and reel the catch. Fishing analogies are used to help students understand what it takes to catch people. Students are required to read the lessons, study the techniques and retain knowledge of all classroom and homework assignments. They are required to pass a final exam with an 80% score in order to earn a certificate of completion.
Fishing Expedition Practicum
Students are required to participate in the evangelism practicum called a fishing expedition. The fishing expedition requires student to go into the community, catch people and share their Christian faith. The practicum gives students hands-on experience. No student's evangelism education would be complete without regular on-the-job training, demonstration and personal experience.
The process of learning how to fish for people is gained only through "doing" the "work" of an evangelist under the supervision of a Catch of the Day DC certified instructor. Students will become confident fishing for people.
Certificate of Completion Award
Upon successful completion of the evangelism course, the students will be presented with a beautifully embossed certificate of completion and a Christian fish medallion. Each student's academic achievement will be inscribed on their certificate. The medallion is a cherished momentum and reminder to go fishing.

Frequently Asked Questions
Frequently Asked Questions
How Can I Hook on Life?
What Ministries Do You Offer?
What Are New Life Strategies?
Where is the Church Located?
What is the Nearest Metro?
How Do I Get There By Car?
Where Can I Park?