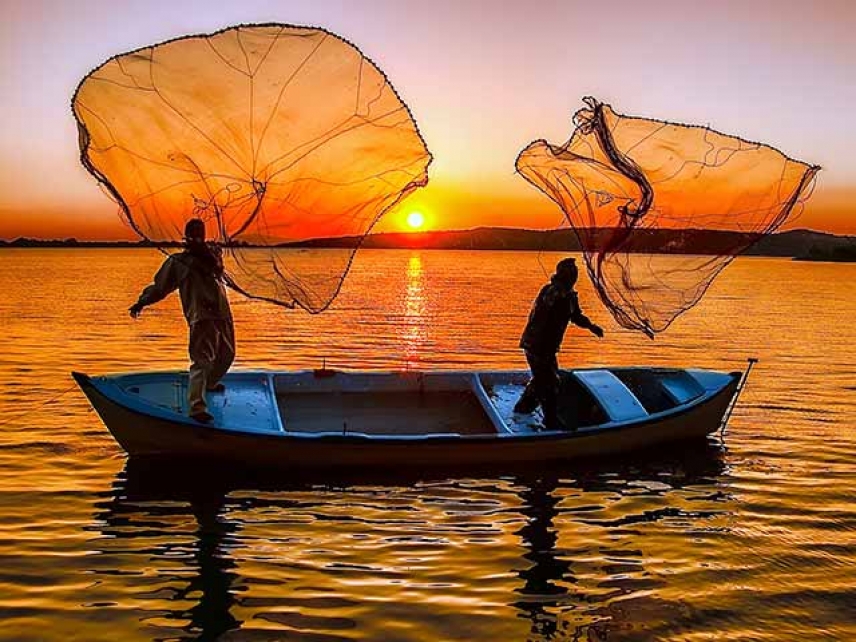 "Come, follow me," Jesus said, "and I will send you out to fish for people." (Matthew 4:19 NIV)
Course Description
Catch of the Day DC School of Evangelism offers a unique curriculum to learn how to evangelize. Through fishing analogies, applied and practical evangelism training, students learn how to preach the gospel, share their Christian faith, catch and save people. We use textbooks, classroom lectures, demonstrations, role-play, and on-the-job training to provide diverse methods to educate students. We train men and women how to do the work of an evangelist. (2 Timothy 4:5)
Students learn firsthand how to effectively catch people where they live, work and play. They learn how to share their personal testimony present the gospel in a non threatening way. Students learn the power of patience when waiting for a fish to bite. They learn how to apply the right bait, cast their gospel lines, wait on the Holy Spirit, set their hooks, feel and reel the catch. Fishing analogies helps students to visualize and understand the process of what it takes to catch people.
Students are expected to read the lessons, complete homework assignments and conduct fishing expedition practicum. They are required to pass a comprehensive final exam with an 80% score in order to earn a certificate of completion.
Fishing Expedition Practicum
Students are required to participate in the evangelism practicum called a fishing expedition. The fishing expedition requires student to go into villages, towns, cities, highways, byways, neighborhoods and communities, shopping centers and wherever people gather to catch and conversate; share your personal testimony; and present the gospel. The fishing expedition practicum gives students on-the-job evangelism training with an experienced teacher and mentor. Evangelist trainees come face to face, eyeball to eyeball and soul to soul with the catch. Students become comfortable, confident and consistent engaging catching people.
Certificate of Completion
Upon successful completion of the School of Evangelism, students are presented with a beautifully embossed gold sealed certificate of completion.
Scripture Foundation
(2 Timothy 2:24-25) – King James Version
The servant of the Lord must not strive; but be gentle unto all men, ready to teach, patient. In meekness instructing those that oppose themselves; if God perhaps will give them repentance to the acknowledging of the truth.
(2 Timothy 4:5) – New Living Version
But you should keep a clear mind in every situation. Don't be afraid of suffering for the Lord. Work at telling others the Good News, and fully carry out the ministry God has given you.
Complete the Enrollment Form Below