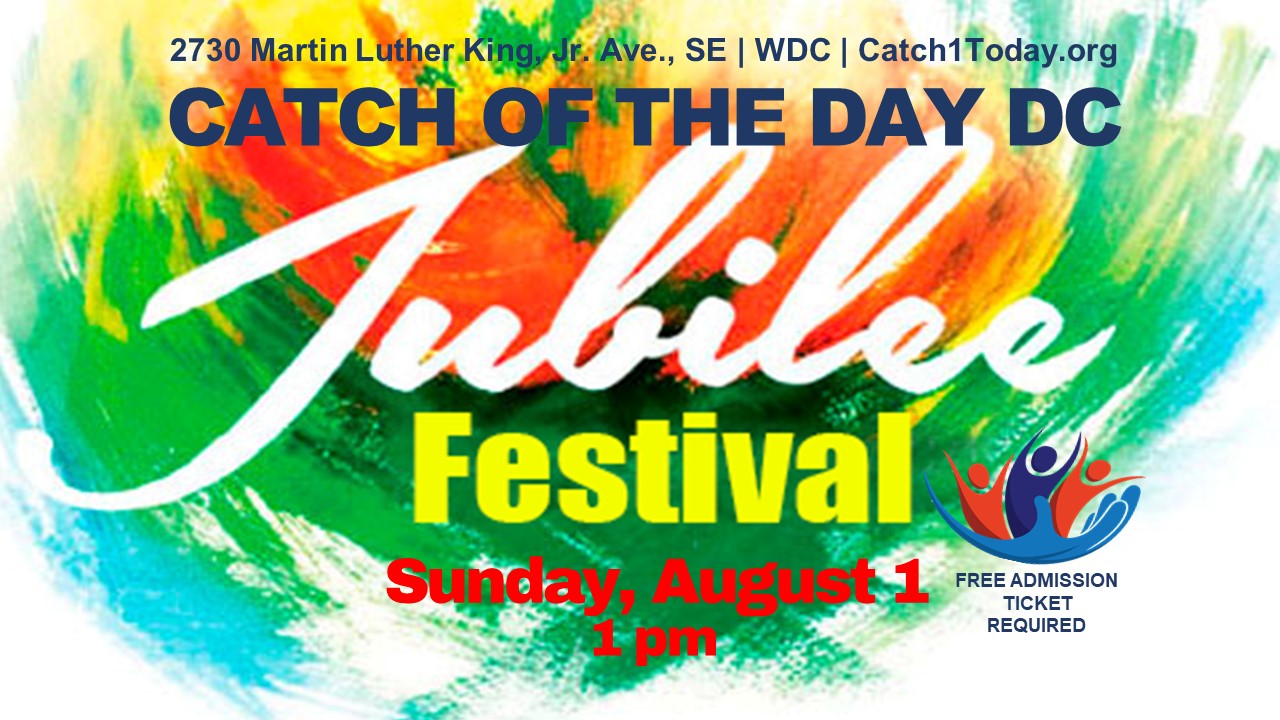 GET YOUR FREE FESTIVALTICKETS HERE

Welcome to Catch of the Day DC
We care about your spiritual, emotional, physical, financial and personal well being. We hook you up to the Heavenly Father. He will awaken your soul, speak to your spirit and change your life! Afterwards, we give you the skills needed to experience a more abundant life!
To learn more about our programs, services and ministries, sign up for our free virtual class entitled, "Intro to Catch of the Day." Afterwards, take "Intro to Discipleship," to learn how to become a true disciple.
Lastly, we encourage all guests and members to become active. Engage immediately through interaction and volunteering wherever there is a need or whenever you are called upon. We would love to hear you speak, lead and share your god given talents.
You can even start, join or lead a small group to dialog, discuss, debate, plan and generate ideas that enhance the lives of others. We would love for you to join Catch of the Day DC, our teams, programs and unique ministries.
Calling all young adults ages 18-44. It's your time to lead. We need your input and leadership. WE WANT YOU. Sign our guest check-in lower right corner. We look forward to hearing from you, meeting and working with you in the near future!