SPECIAL ALERT: You are invited to attend the MLK Holiday Special Abundant Life Worship Service, hosted by Catch of the Day DC. Hook up with us and transform yourself into a brand new person. Experience the power of being born again with a brand new fresh start! We invite you, your family, friends, neighbors and associates to our church. The worship service is free and open to the public. Our mission is to catch, save and help people experience a new and abundant life! 
Come and get an advance preview of where to park your car for the MLK Parade on Monday, January 21 and see where the parade will end. The parade will conclude with a Health and Community Fair | 12- 3 p.m. at the R.I.S.E. Demonstration Center, 2730 Martin Luther King Jr Ave SE, the exact same facility where Catch of the Day DC Church meets. Take advantage of our brand new parking lot, which will serve as an official parking lot for the parade or take the GREEN LINE Metro to Congress Heights and walk to the facility.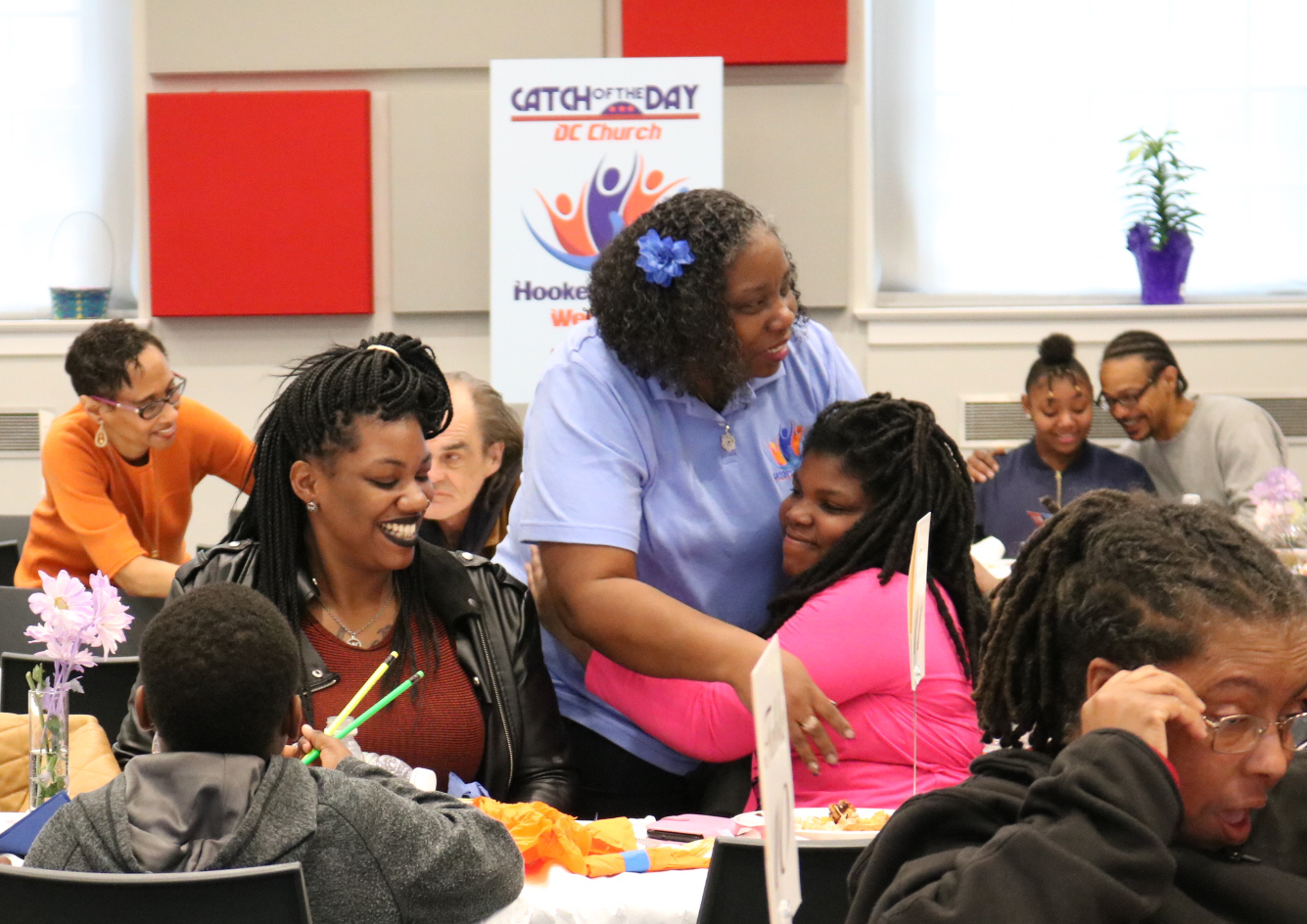 We look forward to meeting, greeting and helping you.Welcome to Catch of the Day DC Church

When you visit Catch of the Day DC, you will receive a warm greeting at the door. We tell you everything you need to know about us upfront. That way you can decide are we a good fit for you. First time visitors receive a custom visitor's package which includes: a color brochure laying out our vision to service, repair and restore community.
You will receive a coffee card, which entitles you to a complimentary cup of coffee, tea or a beverage at a local java shop with one of our pastors. This will give you an opportunity to talk about anything on your mind. You can even give the pastor your ideas on how we can better serve you, your family and the community. We have human resources, methods, means and ways to guarantee you experience more than a sermon.  
Catch us this Sunday at 11:15 a.m. You have the option of dressing formal or casual. We prefer casual. We would love to meet you and get to know you in person. We look forward to helping you jumpstart a brand new, everlasting and more abundant life. We meet at the R.I.S.E. Demonstration Center located at 2730 Martin Luther King, Jr. Avenue, SE, Washington, DC.
Let us know you are coming:
TAP >>>Hook Up<<<
TEXT CATCH to 99000
LIKE US ON Facebook

Catch of the Day DC Church
at the R.I.S.E. Demonstration Center
2730 MLK Jr. Avenue, SE
Washington, DC 20032
Across the street from the King Car Wash
Metro, driving and walking directions
Frequently Asked Questions
Frequently Asked Questions
How Can I Hook on Life?
What Ministries Do You Offer?
What Are New Life Strategies?
Where is the Church Located?
What is the Nearest Metro?
How Do I Get There By Car?
Where Can I Park?