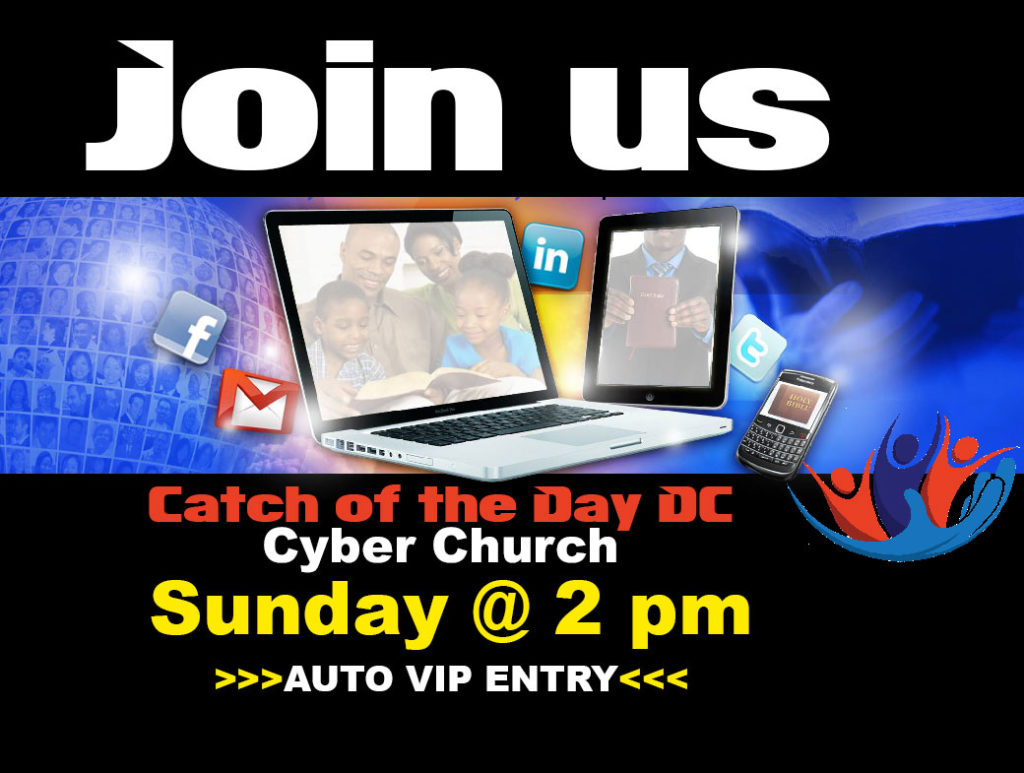 Zoom with us into
Cyber Church.
First-time visitors claim your
FREE SWAG GIFTS
at the end of the message.
Our Cyber Church is interactive and fun! You can ask questions while the message is being presented; give instant feedback in our chat; express your opinions; say hallelujah! or thank you Jesus!; lastly, you can raise your virtual hand to praise the Lord.
BYOB – Bring Your Own Bible


Please download the BIBLE OFFLINE to your smartphone, tablet or laptop before we blast off into Cyber Church. BIBLE OFFLINE by MR ROCCO has features that will enhance, enrich and empower your spirit, soul and body.

Don't come to Cyber Church alone. Invite your family, friends, associates, co-workers, neighbors, classmates, roommates and anybody you believe would enjoy an encouraging and inspiring message. If you are not near a computer, call 301-715-8592 for audio only.